0
0.00
Charles River Apparel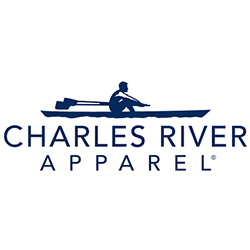 Charles River is a renowned family business started in 1983. The company has started its business with high-quality Charles river jackets and by the time it got acknowledged with Charles river rain jackets. These rain jackets were the symbol of quality and comfort. The journey of the brand didn't end here, soon it gained popularity by manufacturing unique pullovers and windbreakers. The Charles river apparel hoodies are worth trying because they have high-quality stitching, durable material and are being offered at a very reasonable price.
The brand is also famous for outfit customization. You could ask them to customize a hoodie or a T-shirt and they will do it as exactly as you want. When it comes to apparel printing or customization business, Charles rives is always the first choice by service providers because the result of customization always comes out perfect, moreover, Charles river apparel wholesale is widely available online and in stores.
Return/Exchange
Return within 25 Days and Exchange before Order Process.
Same Day Order
Order Before 11.00 PM(PST) Process Same Day.
Lowest Shipping offer $4.99 and Free Shipping on order over $179.99; Same Day Process If Order Before 11.00 PM(PST)