0
0.00
LAT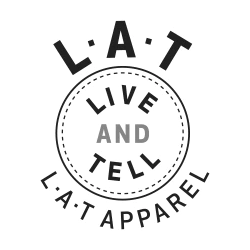 LAT is a renowned clothing brand for delivering timeless style, comfort, and exceptional quality. With a commitment to crafting wardrobe essentials that stand the test of time, it has become a trusted name in the fashion industry. From classic t-shirts and cozy sweatshirts to trendy activewear, the brand offers diverse clothing that caters to individuals seeking versatile and enduring pieces. LAT clothing is characterized by its timeless style and versatility. Their designs embrace simplicity and elegance, making them easy to mix and match with various outfits, whether you prefer a casual, formal, or athleisure look. LAT places great importance on comfort, recognizing that feeling good in your clothes is just as important as looking good. Their soft fabrics and thoughtfully tailored designs provide all-day comfort, making their clothing a joy. The brand's activewear collection is designed to keep up with the demands of an active lifestyle. From moisture-wicking properties to flexible designs, their activewear ensures you can perform your best during workouts and outdoor adventures. In addition to its focus on quality, LAT is dedicated to sustainability. The brand continuously explores eco-friendly materials and practices, striving to minimize their environmental impact and contribute to a more sustainable fashion industry.
Return/Exchange
Return within 25 Days and Exchange before Order Process.
Same Day Order
Order Before 11.00 PM(PST) Process Same Day.
Lowest Shipping offer $4.99 and Free Shipping on order over $179.99; Same Day Process If Order Before 11.00 PM(PST)