Information:Glide into wonderful comfort in our Nylon Brief Panties.Lace waistband gives you a beautiful fit.Soft, nylon construction means clothing slides over panties with ease.Tag-free for itch-free comfort.100% cotton liner.Smooth legbands for added comfort.No ride up, guaranteed.Assorted may be solids, prints, all white, prints or a combination.Available in a convenient 6-pack.
Features: 100% Nylon; 100% Cotton liner
Very attractive colors and elegant design
Hanes women's nylon briefs are a wonderful product. Firstly, I liked the simple design with a lace waistband. It is comfortable and lets me control my tummy in a mild way. Very attractive colors and elegant design. I would order again.
Hanes Women's Nylon Briefs are too soft.
I am always desperate for comfortable briefs. Now, I am much relaxed because I found Hanes Women's Nylon Briefs Panties. They are too soft. I love the coverage it gives. Much happier with the price. Easy to afford and let me buy more.
---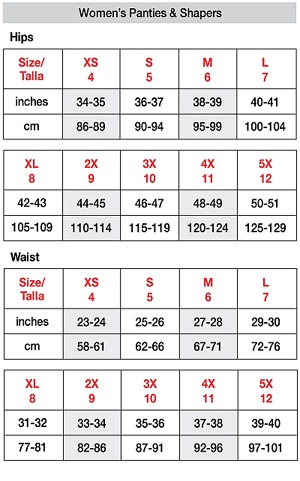 If you want to return this item for any reason, you may return it within 25 days of receipt and 15% restocking fees will be apply on total item amount sold except damage or wrong item. Furthermore intimates items are non-returnable. Return Policy