Information:Finally, ultra-sheer hosiery that really does resist runsWhy choose between strength and beauty? These elegant Just My Size Pantyhose offer the best of both: ultra sheerness plus durability. Silky-smooth 10-denier legs fend off runs yet look beautifully sheer.Gentle control-top panty gives you a smooth silhouette.Soft roll-resistant waistband flexes for ease of movement.Spandex throughout helps ensure flawless fit.Versatile sheer toe.Comes in 1-pair packs.
Features: Panty: 80% Nylon/20% spandex; Leg: 69% nylon/31% spandex
I only use just my size pantyhose
My friends always wondering that why I only use just my size pantyhose and the only reason is its sheer quality with maximum comfort. Just My Size Ultra-Sheer Run-Resistant Pantyhose is the same with an additional feature of tummy control panty and a flexible waistband. Another JMS product with a hit.
---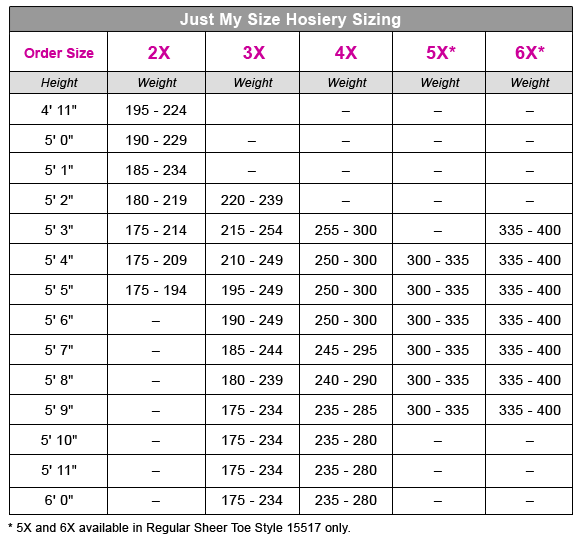 If you want to return this item for any reason, you may return it within 25 days of receipt and 15% restocking fees will be apply on total item amount sold except damage or wrong item. Furthermore intimates items are non-returnable. Return Policy